You are here: Home --> Web Site Design
WEB SITE DESIGN AND DEVELOPMENT
One of the things that makes us unique is that we're more than "just" a great Web hosting company. We can also help you with any of the following:
• keep your Web site up to date with fresh content, important news, graphic changes, etc...
• professional logo creation and graphic design
• design a completely new Web site to improve your company image or brand and help you sell more
• basic search engine optimization (SEO) services
• custom database and scripting for membership services, ecommerce, blogs, message boards, etc...
• just let us know what you need and we'll be ready to help!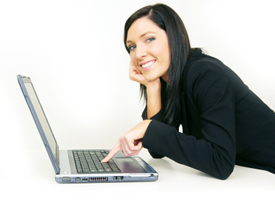 We understand that sometimes all you need is a few paragraphs updated or a few typos corrected, or a new photo to replace an old one, and you don't have the time or the knowledge to do this yourself. No problem! Just let us know how we can help. Most of the time we can make minor updates like that for you on the same day!
In many cases, minor text updates that we do for our hosting clients are FREE! Just ask other hosting companies if they'll provide such a valuable service for you at no additional charge.
Our response time is always very fast, often completing minor updates to your Web site the same day or next day. You won't have to worry about finding or dealing with another company, and we'll be happy to make helpful suggestions for you that will help improve your site's effectiveness, and thus make your business more successful too.
Order your new web hosting account with us today, or for answers to your questions call 614-285-6550.